Ricoh launch the Pro C9200 and Pro C7200 at Art of the New event
In April 2018, Ricoh hosted hundreds of professional printers at its Customer Experience Centre in Telford, England, to introduce them to brand new cut sheet product launches, additional services and unique ways to create printed applications that will impress marketers, designers and creatives alike. Ultimately, printers learnt how to stay ahead of their competition, be more profitable and remain sustainable.
Joining Ricoh were key technology partners including Favini papers, Blake Envelopes, Morgana, Duplo, Color-Logic and Touch7.
Visitors learned about the new capabilities on the Pro C9200 high end colour cut sheet family and the new Pro C7200 series, including its capabilities with five colours that now includes new neon colours. They also were able to research how modern print applications could be produced with the help of new large format inkjet technology, papers / substrates, different finishing techniques and critical time saving software such as Color-Logic.
Video: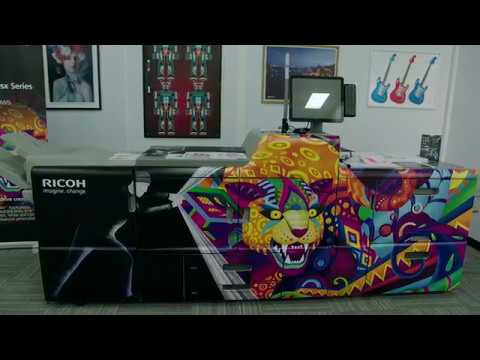 Challenge: Customer Engagement
Industry: Other
Business size: Small & Medium Business, Large business
Service Line: Workplace Services