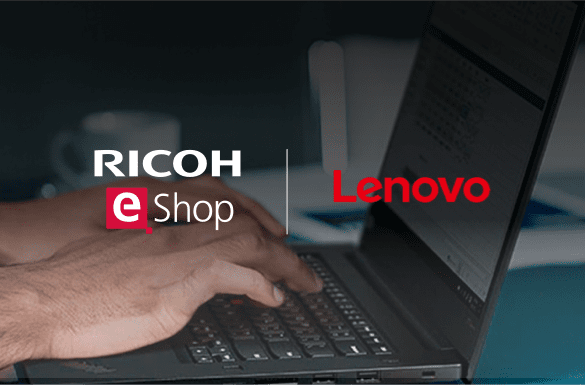 Smart tech for all business needs
Get to know Lenovo on The Ricoh eShop
Lenovo's technology works hard to change the world, and your business can reap the benefits. You can find a huge range of Lenovo products for your business on The Ricoh eShop.


A wide portfolio – including laptops, desktops, workstations, tablets and monitors – means there's a Lenovo product to suit every business need. 


And with a range of service, warranty and additional care options, Lenovo is ready to support your business, every step of the way. 
Not signed up for The Ricoh eShop?
Registering gives your business exclusive access to a huge range of products including laptops/notebooks, desktops, monitors, workstations, peripherals, office supplies and much more. Everything your organisation needs is available from a single supplier for easy purchasing and fast delivery.