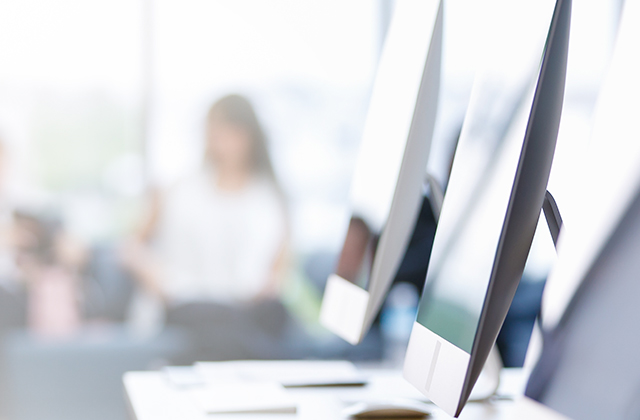 Boost productivity with a seamless user experience
A better, more productive workplace experience
Speed and agility are a must today. When meetings run smoothly, applications work reliably and collaboration is frictionless wherever your workforce happens to be, you get more out of each day. All of this adds up to a better employee experience that makes your business more productive and more competitive. 
Empower your team to succeed 
Enable your workforce to flourish in their digital environment. We provide expert support to maintain and improve your operational functions – ensuring your team has everything they need to deliver excellence at any scale, no matter the size of your business. 
Service Desk Services

Device Management Services

End-User Computing Services

Desk, Room & Space Booking

IoT Solutions

Smart Locker Solutions

Robotics Services

AV Management Services
Let's connect
Talk to a Ricoh expert
Get in touch with one of our consultants and find out how we can help your business.
Contact us
Ricoh Business Services
Explore a range of professional services and solutions to help your organisation progress on its digital journey.
See all our Business Services