Mental Health & Wellbeing
Wellbeing is for everyone
We understand that everyone experiences stress and need to take care of their physical, emotional, social and financial wellbeing.
Our Employee Assistance Programme provides a confidential line for employees to share personal and professional problems with a trained advisor. And we give all our employees access to MyEva, a free digital financial adviser.
Our Wellbeing Champions can also help you find healthy ways of managing stress at work and offer access to helpful tools and initiatives. Benefits like our cycle-to-work plans and free gym memberships are also designed to help you prioritise your wellbeing.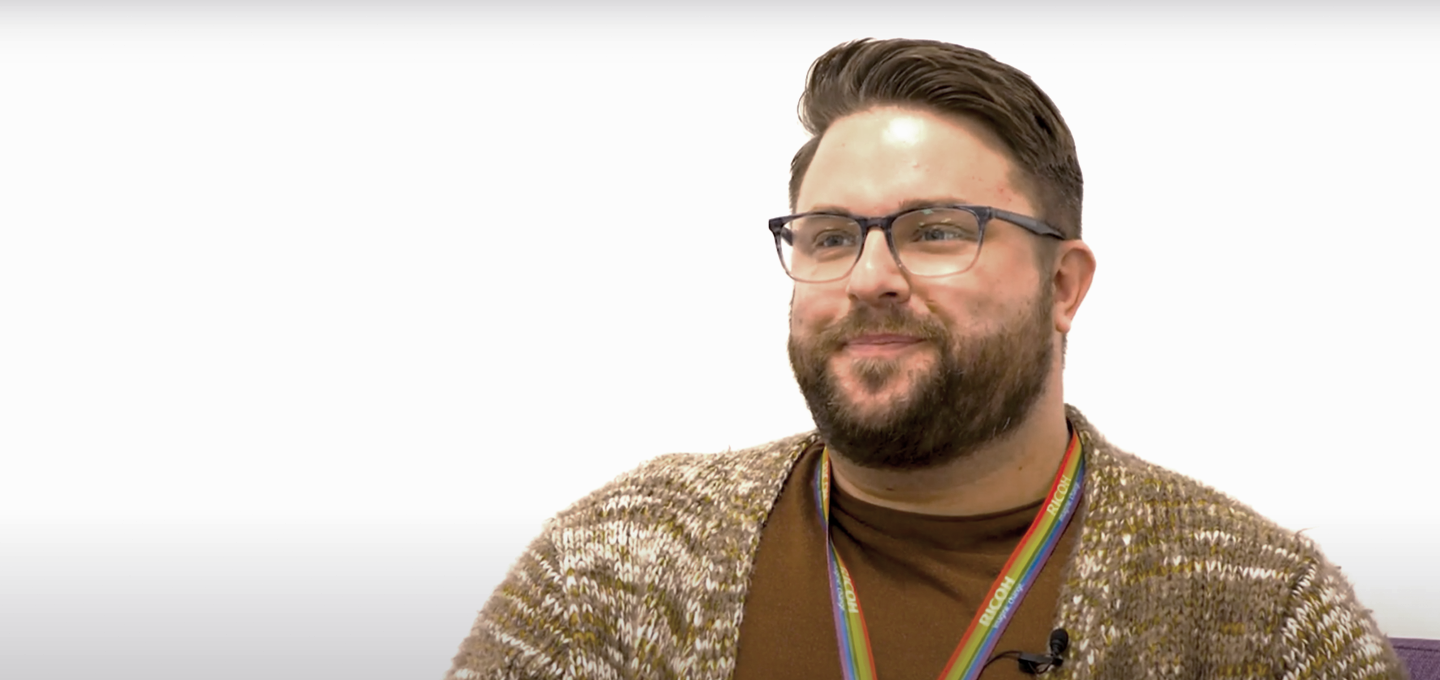 David's story
David shares how he manages his mental health at work and how his colleagues and managers have supported him.
Meet our Wellbeing Champions 
Our Wellbeing Champions are passionate about helping their colleagues manage their physical, mental, financial and social wellbeing. They are on hand to help you find the resources, tools and initiatives that might improve your wellbeing. Our Wellbeing Champions are also trained in mental health first aid and can offer support during a mental health crisis point. 
An open culture toward mental health
Work is both rewarding and challenging, but it becomes problematic when you feel forced to hide a mental health condition that touches every aspect of your life. We don't want anyone who works for us to feel isolated.
Be open with us, and we can support and empower you to have the best experience possible at Ricoh. Our managers have regular training on different types of neurodiversity and mental health conditions and how to have supportive conversations. We also have mental health first-aiders who can help during a crisis point.
We have recently signed the
Mental Health at Work Commitment
to ensure we undertake a series of actions to remove the stigma and raise awareness of mental health conditions within our organisation.