Our media products are designed to meet your printing needs. You can choose from a wide range of Ricoh and third party media products available online from the Ricoh eShop. Get the best value for money and never run out of essential supplies again.
---
Sign up for The Ricoh eShop
It's easy to sign up, whether you're an existing Ricoh customer or new to us. Just fill in a simple form, and we'll take care of the rest.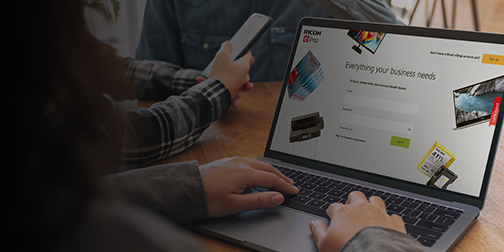 Paper & Envelopes

Our Pro Office paper is tried and tested for high-performance, everyday printing. Combine this with our range of approved envelopes that you can print in-house, and you can create eye-catching mailings that improve your open rates.

Wide Format

For larger jobs, check out our range of wide-format materials. Whether it is CAD drawings, pull-up banners or retail window displays and much more, we have a product to suit your needs.

Packaging

Help protect the environment and your budget with our sustainable packaging solutions. Looking for something more bespoke?
Ricoh Consumables

With our wide range of toners, inks and staples, you can be sure that your Ricoh printer will be fully equipped to handle any print job, whether it is a routine job or an unexpected large project.

Office Supplies

Find a wide range of office supplies from third party suppliers to desk products. We have products made from renewable and biodegradable resources that are easily recyclable, reduce your carbon footprint and are cost-effective.

Ricoh and the Environment

At Ricoh, we are committed to sustainable design, reducing our environmental footprint and promoting the circular economy.
---
Never run out of your essentials ever again
Ricoh eShop Subscribe allows you to set up regular orders to ensure your everyday products are delivered conveniently. You can easily adjust, skip or cancel your order at any time.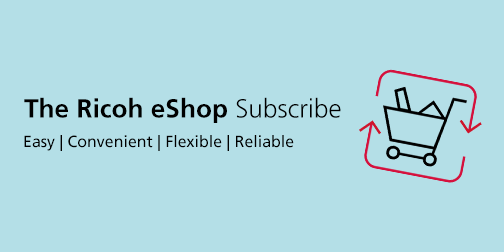 The Ricoh eShop is bigger and better than ever – and supported by a huge range of products and services from our technology partners.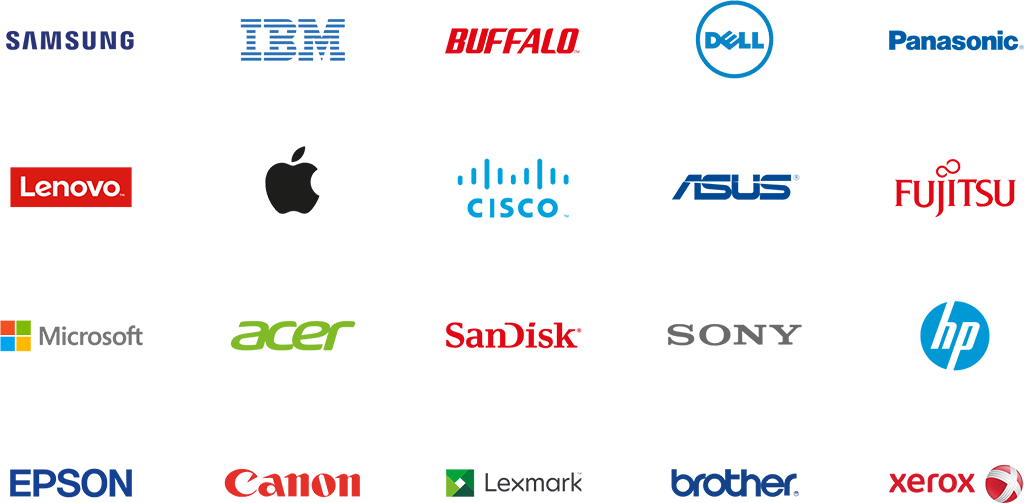 From envelopes, paper and ink to IT, cloud technologies and enterprise solutions, The Ricoh eShop is online ordering made simple.

Technology




• Computing

• Displays & Projectors

• Printers & Scanners

• Networking

• Storage & Memory

• Components & Accessories

• Hardware Services & Support

• Software Services & Support


Consumer Electronics




• Cameras & Camcorder

• Communication

• Audio & Video


Media




• Office Papers

• Production Papers

• Synthetic Media

• Specialist Materials

• Mailroom & Logistics

• Wide Format Rolls


Facilities




• Breakroom

• Workwear & Personal Protective Equipment

• Facility Supplies

• Health & Safety


Office Supplies




• Books & Pads

• Meeting & Presentation

• Desk Products & Standard Accessories

• Filing & Archiving

• Office Machines

• Mailroom & Shipping

• Writing & Drawing Tools


Office Furniture




• Office Furniture