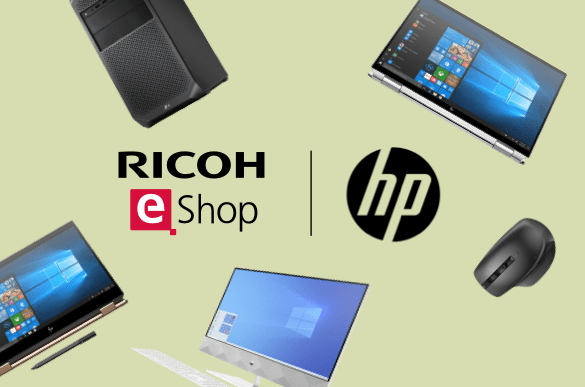 Technology for the way we work today
Get to know HP on The Ricoh eShop
HP solutions empower your people to do their best work, helping businesses of all sizes perform better.
You can find a huge range of HP products for your business on The Ricoh eShop.
Whether your top priority is performance or flexibility, security or aftercare, HP has the right combination of products to meet the needs of your business.
Not signed up for The Ricoh eShop?
Registering gives your business exclusive access to a huge range of products including laptops/notebooks, desktops, monitors, workstations, peripherals, office supplies and much more. Everything your organisation needs is available from a single supplier for easy purchasing and fast delivery.