Be part of something bigger
Our approach to sustainability touches every part of our organisation: from manufacturing to distribution, business sites to recycling, and how we support our customers. We have committed to reducing 63% of all direct greenhouse gas emissions from our manufacturing sites, offices and vehicles by 2030 and 100% by 2050.
By working with Ricoh, you choose to work for a company that cares about its impact on the planet and takes steps to reduce it each year. We have a number of
global sustainability accreditations
. You can read more about our work toward the UN's 17 Sustainable Development Goals
here
.
'Pay it forward' to your community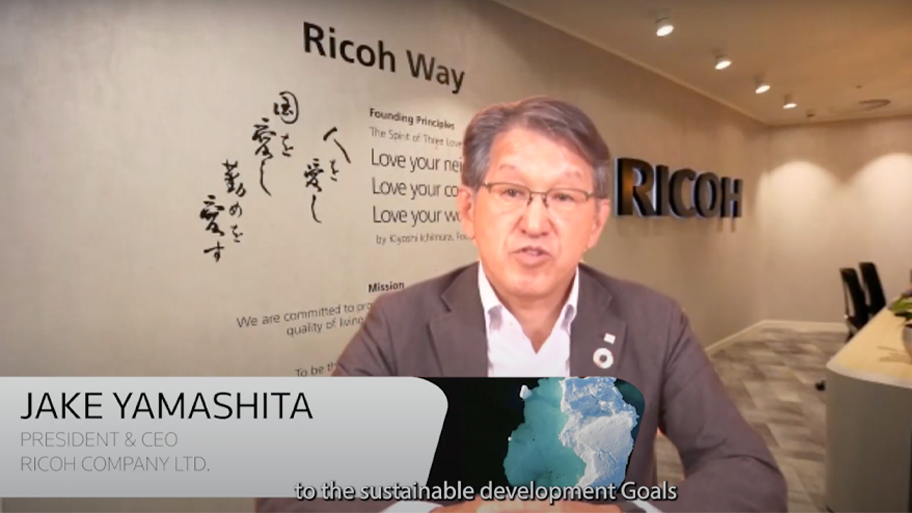 Empowering employees to be ESG Advocates
Jake Yamashita, global Ricoh Chairperson, speaks about the power of employee advocacy at Reuters IMPACT 2022 – a conference focused on how to mobilize global business to deliver climate action.