Mobile Apps
Ricoh's mobile apps for smartphones, tablets and laptops can help your workforce be more productive at the office and on the move. Whether you're looking to facilitate flexible working, enable 'bring your own device' policies or ensure document security for remote access, we offer a rich suite of applications to suit your needs.
---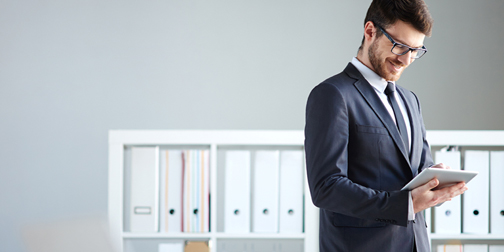 YOU+Ricoh is a web-app that contains high quality training content for Ricoh devices and solutions. The platform works equally well on desktop, tablet and mobile.
---
Scan to folder helper
An easy way to set up folders for scanned documents
Scan to Folder Helper makes it easy for users to set up folders for when they want to scan documents directly to a particular location. An easy-to-follow on-screen guide in the app provides a simple, step-by-step guide to setting up a destination folder for scanned documents. Each user can allocate a unique save folder for their individual account, for fast, convenient access to their documents at a later date.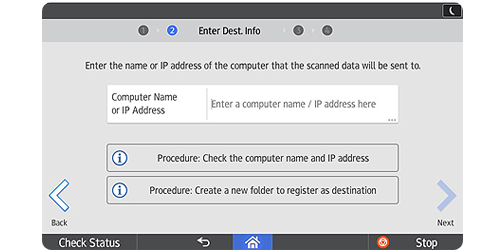 ---
ID Card Copy
Quickly make a paper copy of an ID card
Our ID Card Copy app makes it possible to quickly make a paper copy of an ID card. Guiding users through each step of the process using an intuitive visual interface, the app makes it easy to print both the front and back of the card on a single sheet of paper.
By simplifying the process of making a single, useable record of an ID card, the app saves users time and increases convenience.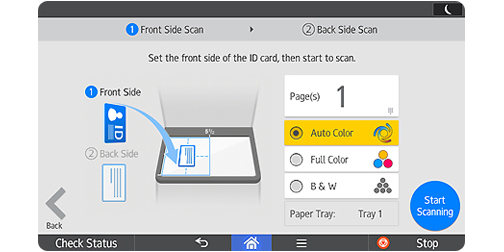 ---
Conference Concierge
Support the creation of handouts for events and meetings
Ricoh's Conference Concierge app simplifies and speeds up the process of creating supporting materials for conferences and events. Easy-to-follow on-screen instructions guide users through the process of creating copies of key documents, ensuring that these are in the right size, format and orientation for their intended use.
By using the Smart Operation Panel to simplify and streamline this process, users can save time preparing for events and ensure that presentations are reinforced by impactful supporting materials.