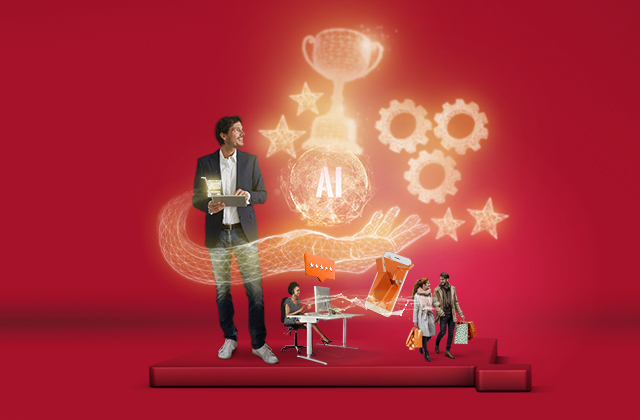 A new level of experience
Maximise engagement with your employees and your customers
Digital Experience
Your customers expect to meet and interact with your business digitally across multiple touch points. With less human interaction between buyer and seller, customer influence and loyalty is built by delivering seamless and consistent digital experiences and communication.

An excellent customer experience starts with a superior employee experience 
Data Analytics Services and Artificial Intelligence Services empower employees to deliver personalised, contextual experiences faster and more conveniently, while significantly reducing the cost of serving customers.

Reach peak engagement 
Our highly skilled team of data consultants and developers help you exceed customer expectations at every touch point. We design, build, implement and service the right solutions, giving your employees what they need to create powerful, long-lasting impressions.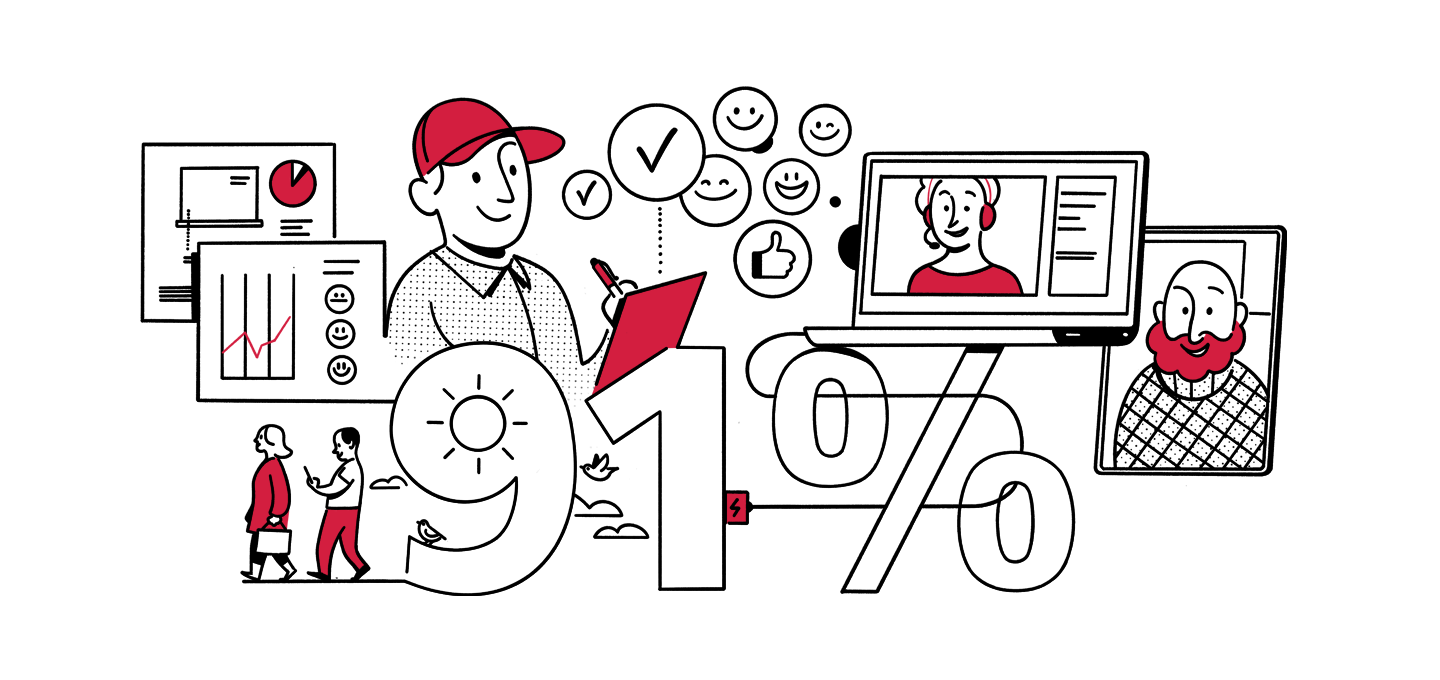 91% of customers say they're more likely to make a repeat purchase after a positive experience.
Our Digital Experience Solutions provide you with the right data and insights required to improve your business performance and accelerate growth.
Many businesses want to invest in products when they should be thinking about projects. Too many products and services are similar, making it hard to stand out. In many ways, customer experience has become the only way to make a difference. 
The value of customer experience 
But it can be difficult to measure the ROI of customer experience. Even though decision-makers recognise the importance of keeping customers happy and satisfied, they often won't invest in customer experience without proof of its value. 
Research shows that customers who enjoy positive experiences are likely to spend 140% more than customers who report negative experiences. And delivering positive customer experiences can reduce the cost of serving customers by up to 33%.  
Empower employees to serve customers better 
A positive customer experience is not always anchored in a customer-facing platform; it can also be delivered through an internal digital experience that puts data at the fingertips of employees, empowering them to work smarter and serve customers better. 
Source: Salesforce, State of the connected Customer 4th edition, 2021
Customer and Employee Engagement

Data Analytics & Artificial Intelligence

Software Engineering
Digital Services Maturity Optimiser ebook
Establish exactly how your employees work with existing technologies, where your business needs to improve, and what is already working well. Then you can make informed decisions to affect positive change.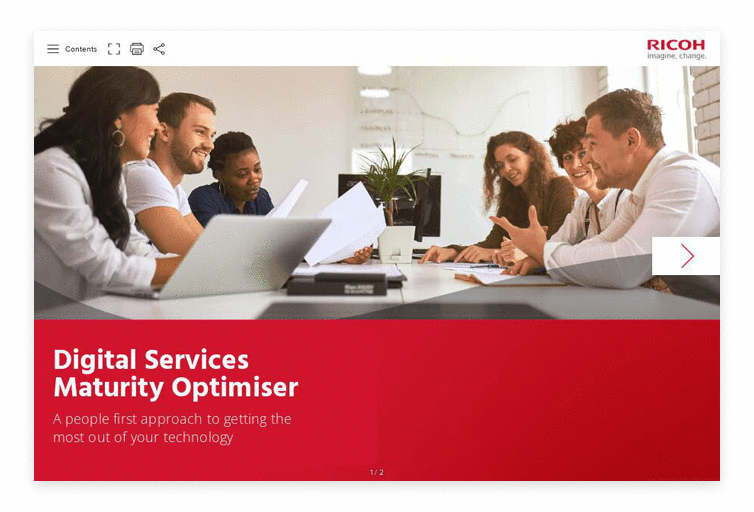 How can we help?
Stay up to date
Receive the latest news and insights on driving your organisation's digital maturity, delivered direct to your inbox. 
Sign up
Talk to a Ricoh expert
Get in touch with one of our consultants and find out how we can help your business.
Contact us
Ricoh Business Services
Explore a range of professional services and solutions to help your organisation progress on its digital journey.
See all our Business Services