Paragon continues to invest in Ricoh with Book On Demand Solution and more
Ricoh UK, London, 29 January 2021 – Paragon Customer Communications, the UK's largest producer of direct marketing print collateral, have expanded its remit to include Book On Demand services with its latest investment in the Ricoh V20100 Mono production inkjet solution and Ricoh Pro C9210, replacing its previous HP Indigo machine.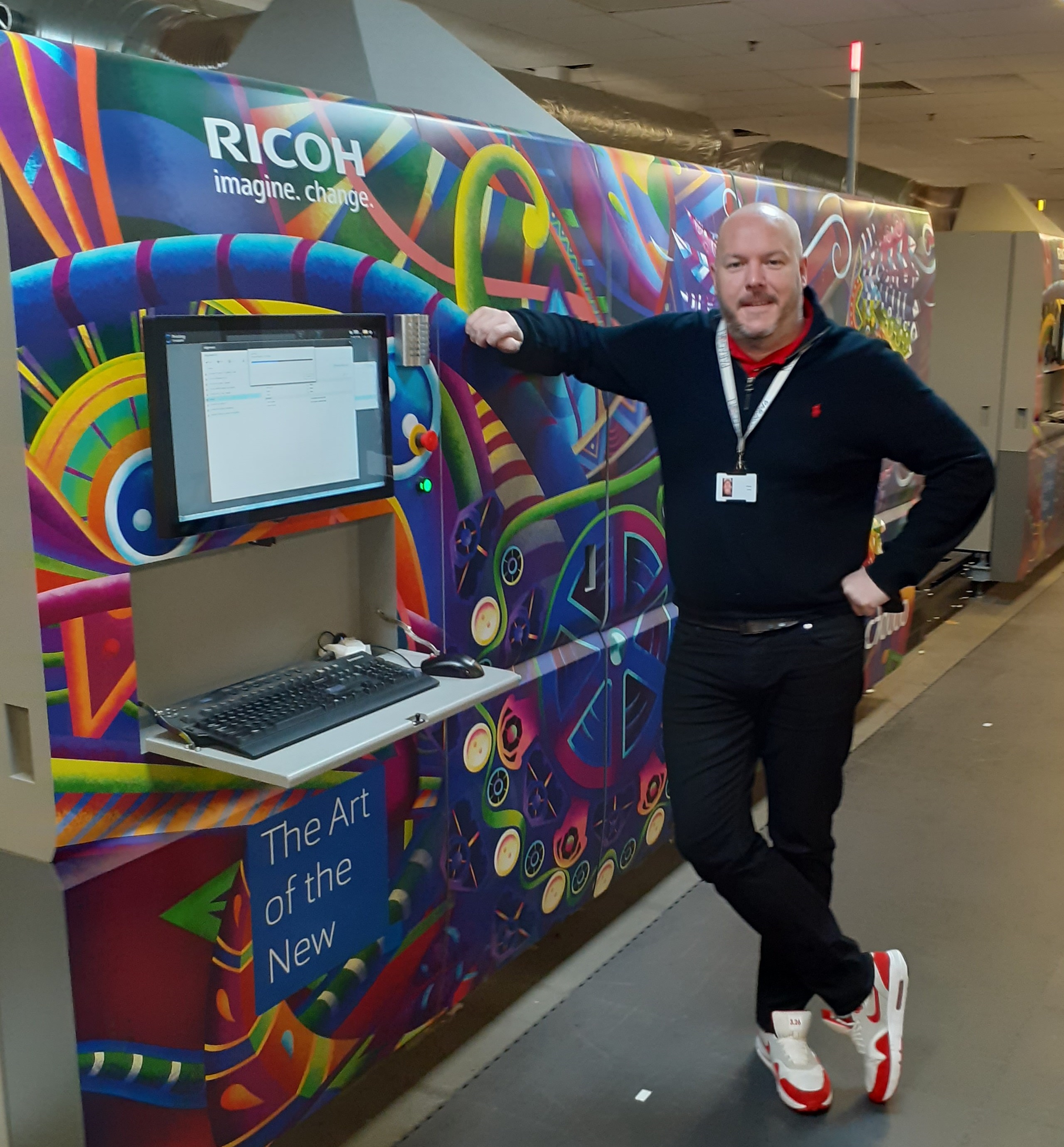 Paragon has also chosen to install the Ricoh VC70000 engine to produce DM, financial reports such as pension plans, letters, and shelf labels and stickers. The new Ricoh technology will allow them to use coated media and match offset quality for a marketing audience. The Ricoh engine will allow a migration of applications away from Xerox iGen technology. Alongside both machines, Ricoh has implemented its Process Director (RPD) software which will support Paragon in managing production workflow across multiple sites, for a smoother business operation.
Ricoh and Paragon have a long-standing relationship, with Paragon being an early adopter of Ricoh inkjet technology starting over a decade ago. Prior to their most recent investment, the team at Paragon chose Ricoh to manage their DMs and utility statement prints by installing two VC60000 lines. Their latest expansion is in recognition of a growing demand for books and journals, most notably in the education sector.
Simon Issacs, Ricoh National Sales Director, comments: "We are excited to embark on this new journey with our long-time partner. This book on demand system will allow Paragon to continue producing exceptional work for their customers. Helping them meet their volume needs while supplying an array of printing options to meet all design needs. While the Ricoh VC70000 will accelerate the transfer of offset print to digital and allow them to stand out from the crowd, while potentially saving up to 40% in paper costs."
The Digital High-Speed Inkjet engine was the first V20100 system installed in Europe. The inkjet engine forms part of a Book on Demand Solution offering an array of printing options, including personalised covers, perfect bound books, finished book blocks and folded sections. The new equipment will provide a superior finish while quickly meeting high demand quotas.
Dave Phillips, Site Director at Paragon Customer Communications comments: "Our latest Ricoh investment will allow us to diversify our product offering specifically around book on demand which remains an exciting area of growth for inkjet. We value the input of Ricoh to our business both in terms of technology and as a partner in developing new business."
For more information on Ricoh products and services visit www.ricoh.co.uk