Covid-19 (Coronavirus) - UPDATE
Ricoh is actively monitoring the evolving situation regarding the outbreak of Covid-19. Find out how we are supporting our customers and employees.
Learn more >
A message to customers and partners from David Mills, CEO, Ricoh Europe Read more >
---
Video: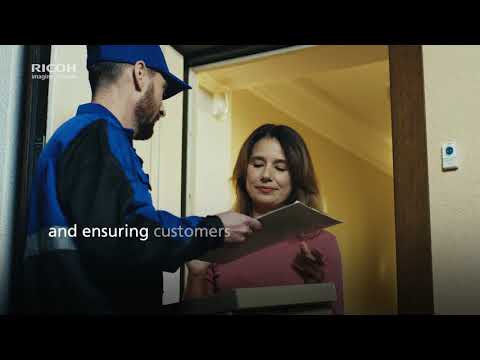 Work together, anywhere - Helping businesses stay connected
In the face of increasing business challenges, the ability to operate remotely has never been more important. 
Watch the video and see how we can help you.
---
Work together, anywhere
The Ricoh eShop is open 24/7, helping businesses of any shape and size to connect their workforce. We enable teams to work remotely and keep business running as normal, even at times of disruption by offering a range of products that; 
Enable remote workplace solutions to connect your employees and keep your business running

Enable infrastructure and cloud solutions to decentralise mission critical business processes and systems

Enable processing automation solutions to boost productivity and empower remote working
---
Essential Guide | Creating an Optimal Office
Our guide will show you how to create an office that is ready for the digital age, tailored to your workforces' unique needs and agile enough to respond to new processes and technology. Download your copy by clicking on the link below:
---
Windows 10 migration is the catalyst for change that IT leaders have been waiting for
Windows 10 migration will be seen by some as a burden. But if done properly it can be a great opportunity to put digital transformation at the top of the agenda.