Higher Education Solutions
In an increasingly digital world, it's difficult for organisations to evolve fast enough to keep up. Universities and colleges are now facing increased financial pressure, higher expectations from students and staff, and greater competition from domestic and international institutions. If universities want to attract the best applicants, adapting to the modern generation is essential. From prospective students visiting the campus, right up to those about to graduate and enter the workplace, universities need to think about their students every step of the way. Ricoh solutions for Higher Education help universities enhance the on-campus experience for students and staff, offering modern facilities that provide an integrated mobile experience, as well as flexible, collaborative and engaging learning.
Key Services
Create personalised content based on student preferences.

A personalised collaborative working area to enhance students' study experience.

Offering universities and colleges anytime, anywhere printing from mobile devices.

Collaborative Learning

Achieve global appeal, via boundary-less communication and collaboration
---
Adapting to the modern generation in a competitive, international market
Today's modern student generation has grown up surrounded by digital technology and the luxury of easy and affordable travel. Higher tuition fees mean higher expectations from students who are less likely to be influenced by a university's reputation alone.
However, with heightened financial pressures, universities often struggle to keep up-to-date with the latest technological advances, despite wanting to attract the best candidates. Ricoh higher education solutions have been designed to meet the changing needs of the education market and help universities appeal to tech-savvy prospective students.
At Ricoh we work with universities to modernise campus facilities and reduce costs through our managed print and IT solutions for higher education. By integrating Ricoh's IT, print and communications services, universities are also able to facilitate the BYOD trend, transform collaboration spaces and make learning personal, flexible and interactive. 
Additionally, Ricoh can simplify and optimise administrative tasks, including paper-heavy document processes, such as university admissions and student records management, providing secure access to data, but also saving time and money.
With decades of experience working with Higher Education institutions across the globe, Ricoh can help your university attract the best applicants, providing enhanced on-campus experiences for students from their very first day on campus, until they are ready to begin their careers.
---
---
Ricoh Higher Education student lifecycle overview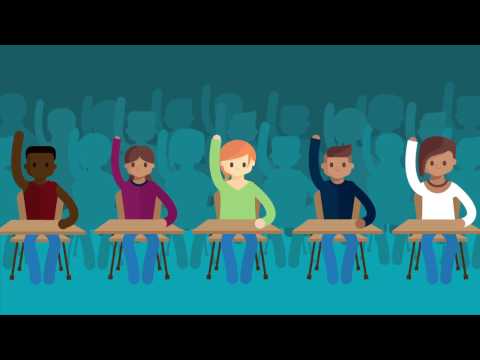 Ricoh Higher Education student lifecycle overview
Ricoh Higher Education student lifecycle overview
Related Case Studies
Cambridge Regional College invests in services and achieves ISO environmental accreditation with Ricoh

Dutch university TU Delft sees €550,000 yearly savings through digital workflow solution that automates payment processes.
Additional services for higher education
---
Didn't find what you were looking for?
If you didn't find what you were looking for then contact Ricoh and we can help you.