Workplace management
With the increasing cost per square metre in office space and the pressure to reduce real estate, it's important to maximise your workspace investment. Our workplace management services provide the tools and insights you need to better understand how you use your facilities, make workspaces more functional and manage costs.
Optimise your office space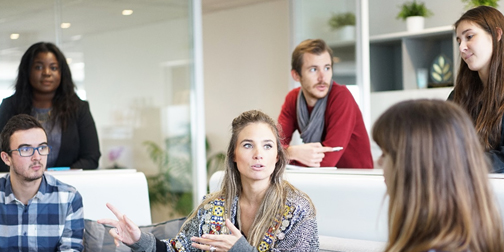 Use a quantifiable approach to determine space usage
With our proven expertise and insight, we help you make the most of your current facilities. We start with an analysis of your facilities and resources, looking for opportunities to empower people, optimise workspace, enhance processes and take advantage of fit for purpose technology. We address workspace efficiency from every angle – office configuration, lighting, furniture, AV equipment, collaboration technology and more to create a productive atmosphere. Allowing your people to create their own workstyle.
Our ability to track space utilisation is a critical piece of the puzzle. Real-time insights into how your meeting rooms are used hourly, daily or even yearly, help our specialists maximise your space and efficiency while minimising costs. Applying data analytics to the way your facilities operate will uncover new ROI and added value.
Increase agility to keep pace with your people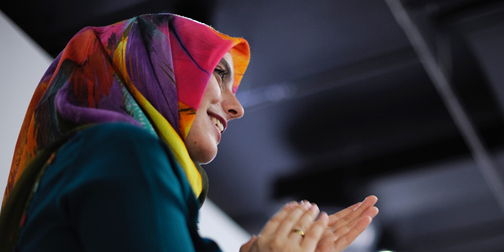 Create a culture of innovation
People work differently now. Departmental silos are being broken down. Workers are more collaborative, often gathering in teams to get work done. As a result, office spaces must also adapt for creativity, flexibility and mobility.
As the number of mobile and remote workers continues to grow, increasing the amount of flexible work areas and meeting spaces without adding more real estate is challenging. Our discovery sprints and engagements will give you the guidance and information to convert legacy office layouts into a user-friendly environment – team spaces, huddle rooms, private quiet areas, individual workstations, meeting rooms, large group settings and more, depending on what works best for your operations and your culture. Workers are more productive because their workspace aligns with the way they want to work.
Enhance teamwork and collaboration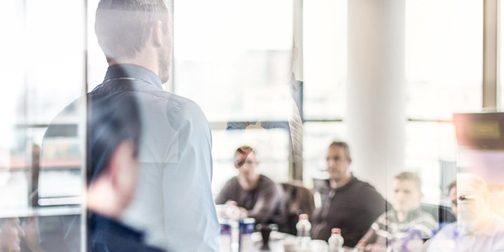 Avoid the hassle of scheduling and setting up meeting rooms
As part of our meeting room services, we use leading software like iOffice and partner with Condeco, a leader in workplace technologies, to offer responsive, intuitive web platforms that make it easy to:
Schedule rooms
Send invitations
Book rooms on the go using mobile devices
Request catering
Order collaboration tools and AV equipment
See a digital touch-screen display outside every meeting room that shows room status 
View the topic, participants, time the room is booked and when it's scheduled to be available
A/V and conferencing equipment and services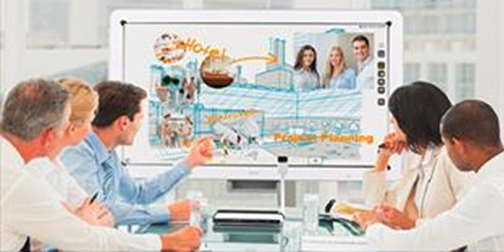 Connect people with the technology they need to be more productive
Making meetings more productive for all attendees – whether they're on-site or joining remotely – is critical for efficiency. Our A/V services include dynamic video, audio, web conferencing and unified communications. We develop an audio visual solution – including consultation, design, configuration, system integration, installation and implementation -  customised to meet your needs.
Get the technology and AV equipment you need, when you need it.
Request the equipment through facilities management software
Schedule rooms to be set up and configured quickly by on-site specialists
Leverage our experts' knowledge to help you determine which tools are best for your meeting
Give your business the power to connect and collaborate more effectively  
Contact us: workplace@ricoh.co.uk
Designed to help our customers transition from one way of working to another, Ricoh will partner with you to offer workspace consultancy through to practical roll out and review. Whether you are considering an office move, changes to your processes or digital transformation.

Unlock the potential of your people and workspace
Enhance employee engagement 
Provide an inspiring workplace with areas for Concentration, Contemplation, Communication and Collaboration  
Simplify processes and workflows
Understand and benefit from new technology



See more on our services & solutions
Brochure

Find out more about our Consultancy services and how our experts can optimise your office

Smart lockers

Get verifiable package delivery and asset protection with this innovative workspace solution+

Business transformation?

We often frame business transformation in terms of 'people, process, technology'. We put 'people' first for a reason..