Collaboration services
Conferencing and messaging services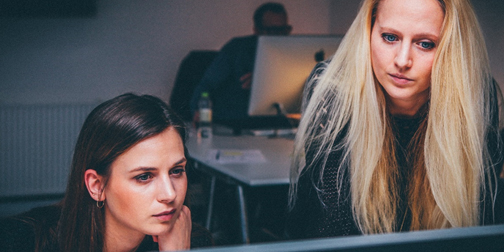 Simplify team collaboration with cloud unified communications
You're running late to a virtual meeting because your collaboration service doesn't integrate effectively with the service used by your co-workers, clients or customers.
With our conferencing and messaging services for today's new worksyle, your meetings with onsite and remote participants can be seamless experiences. We also offer unified communication systems (UCS) and cloud UCS services that help to keep your collaboration simple and secured - from almost any device and service. 
Visual communications services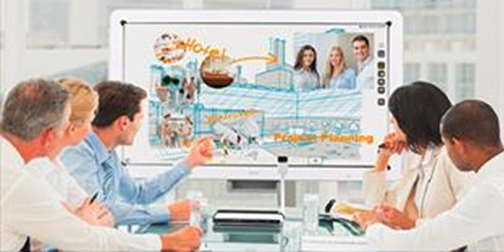 Effectively collaborate and learn with interoperable video conferencing and interactive flat panel displays
Improve the effectiveness of ad hoc collaboration and formal meetings with our communication services. We'll help you implement the right solutions from our portfolio which includes enterprise-grade videoconferencing equipment, video enabled interactive whiteboards and digital projectors. Reduce your business travel but maintain communication with genuine face-to-face interactions. 
Designed to provide our customers with a one stop shop for their communication solutions, empowering their people to collaborate effectively across teams, workspace and geographical locations. Ricoh will partner with you to offer guidance through to practical roll out and review. Whether you are considering how your people collaborate, your meeting room services or communication across your workspaces.




Streamline your approach to collaboration
Provide flexibility for your people
Enhance productivity and efficiency 
Benefit from a one stop shop partner approach
Understand and benefit from new technology



See more on our services & solutions
Elon Musk is right, meetings are broken – here's how AI can fix them

On average, employees in the UK spend around 25% of their working week preparing for and attending meetings*…

Remote working and 'BYOD': how to drive productivity in the modern workplace

Employee productivity has always been a top priority for senior management teams: how you can get the most out of…