Datacentre and Infrastructure
In a global economy, around the clock IT operations are the norm but it can be cost-prohibitive to provide this with in-house resourcing. These costs can be controlled by complementing your existing team with Ricoh's managed IT services, whether on-site or remote, backed up by operational experts and technical consultants. Ricoh have Global service capability, underpinned by our European Service Operations Centre, providing around the clock and industry leading support for your infrastructure and your business.
Remote Infrastructure Management
Ricoh can provide with you deep insight into the integrity, availability and health of your infrastructure providing essential information to allow you identify and mitigate potentially impacting events before they affect your business.
The Ricoh support team operates 24 hours a day, 365 days a year from our European Service Operations Centre covering all major vendors of server, storage, network and cloud-based infrastructure. We work quickly and efficiently to provide you with total coverage, at all times.

Security
In a world of big data, digital threat and cyber attacks, where once Security was a set and forget exercise it is now a continual process of discovery, control, protection and response. Ricoh blend expert professional and delivery services with security policies and frameworks from thought leadership institutions to protect your business around the clock.

Back Up and Disaster Recovery
Ricoh provide a proactive service to maintain system availability, creating a secure and readily available infrastructure in the cloud, so you can get back up and running, with minimal disruption to your business, in no time.

Support and Maintenance 
From a fully-managed desktop environment, through to service desk,  hardware break/fix, and IT clinics - our best of breed tools and methodologies, ITIL-aligned processes and Global engineering presence ensure our support and maintenance experts are always there to keep your business and people productive.

Hosting and Virtualisation 
For businesses looking to remove the burden of onsite IT infrastructure, release themselves from the standard 3-5 year refresh cycle or simply save costs on expensive real estate, Ricoh can provide Hosting and Virtualisation solutions that make the best use of your assets. Ricoh can specify, design,  build and manage a solution that fits your needs today, but will scale with your needs for tomorrow. We'll also take care of the of the connectivity too, to ensure you have right balance of speed, security, latency and resilience.
---
Remote Infrastructure Management Services delivered from Ricoh's Service Operations Centre, providing reliable management of your business-critical IT infrastructure, operating 24/7, 365 days a year.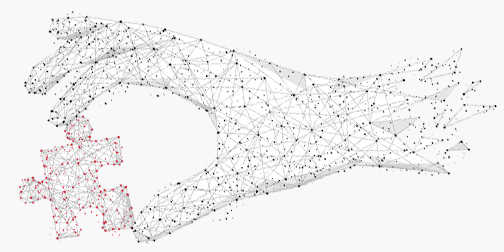 Related case studies
Ricoh IT drives up collaboration, productivity, efficiency for UK training and accreditation provider